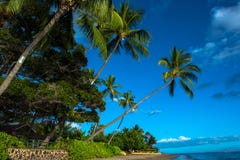 "May there be peace within your walls and security…" Psalms 122:7 "And My God will meet all your needs according to the riches of his glory in Christ Jesus."   Phil. 4:19 (NIV)
Michael settled into his new secluded island home along the beach, safely sheltered in his sleeping bag and tent.  Each morning, Larry brought him his free meal after completing his security shift. Soon others contributed their meals which he gratefully accepted.  Even a policeman heard of the meal donation and decided he would give him money, as well.   Soon other policemen also gave money donations. Michael was protected and well-cared for!
After awhile, Michael explained that the hotel's rich food was disrupting his system.  Healthier food was brought instead.  Also presented to Larry was a small list of what he desired from the store– items like peanut butter, jelly and bread along with the last item, ice cream.
Larry, after leaving Michael and traveling home,  became agitated.  He thought, how in the world could he request these things, especially ice cream.  Immediately God reminded, "Who are you to be complaining when I take care of all of your own needs? Michael is someone who cannot help himself. Our pleasure together is to meet his desires with delight."  Larry immediately repented of the disgruntled feelings and all items were joyfully presented.   He kept Michael's list in the back of his Bible for many years to remind him of God's grace offered to us and the grace He wants us to show others.
After a time, we left Maui and returned two years later, Larry, still with the list in his wallet, inquired of Michael and discovered he had been hit by a car and died.  Larry was stunned but God comforted with the outcome that Michael woke up in his forever home, with all needs supplied by a forever Friend who welcomed him at last into splendor.
Close to your heart, Jesus, using your eyes let me be your hand extended to joyfully care for your precious ones.  What pleasure awaits!